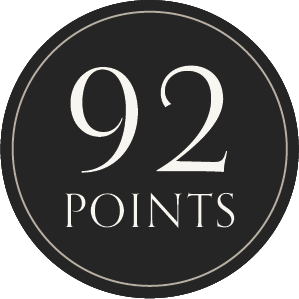 2021 Iron Corral Cabernet Sauvignon
About
IRON CORRAL CABERNET SAUVIGNON
Iron Corral Cabernet Sauvignon is named for our Iron Corral Vineyard, our newest estate vineyard. We source from both the Iron Corral Vineyard as well as our Mount Veeder estate to give this wine lush fruit flavors, with approachable complexity. Iron Corral Cabernet is made for immediate enjoyment, yet has the ability to age gracefully. Named by Jeb Dunnuck to his list of "Top Values In 2019 Napa Valley Cabernet Sauvignon".
TASTE WITH THE WINEMAKER
"This is a classic Napa Cabernet led by bold black fruit flavors, primarily black cherry and black currant, with elements of espresso and dark chocolate intertwined between the layered dark fruit notes. A wine of quality and depth, refined elements of oak showcase a composition built for aging, yet balanced, well-integrated tannins allow this wine to show beautifully for those unwilling to wait."
– Dave Guffy, Director of Winemaking
2021 VINTAGE NOTES
Vintage 2021 delivered superb results. Spring was marked by occasional rains, which brought welcome soil saturation, and cooler temperatures, allowing fruit to mature at a steady pace. Summer helped the grapevines ripen completely and conditions continued to be almost ideal throughout August and September. The warm days and cool nights of the fall season allowed gradual sugar accumulation and longer hang times, promising fruit of the highest quality with structural beauty. With a slightly later harvest and a smaller crop yield, fruit was picked at its peak, for a small yet mighty vintage promising exceptional flavor in bottle.
Wine Specs
Varietal
Cabernet Sauvignon
Blend
89% Cabernet Sauvignon, 7.5% Malbec, 2% Petit Verdot, 1.5% Petite Sirah
Scores
92 POINTS - Wine Enthusiast, 2021 Vintage

Prior Vintages
93 POINTS - Jeb Dunnuck, 2019 Vintage
92 POINTS - Wine Spectator, 2019 Vintage
90 POINTS - Wine Enthusiast, 2019 Vintage
Harvest Date
September 14 – October 19, 2021
Cooperage
40% New French Oak