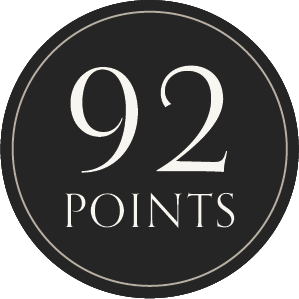 2021 Napa Valley Allomi Cabernet Sauvignon
About
NAPA VALLEY ALLOMI CABERNET SAUVIGNON
A pioneer by nature, Donald Hess was determined to defy convention and pursue winemaking in the far reaches of the Napa Valley. In 1995, he sought out the Allomi Vineyard with a vision to uncover its potential. Once a dormant beauty, the Allomi Vineyard now gives life to luxury Napa Valley wines. Our estate vineyard is located in the gently rolling hills of northeastern Napa Valley. The 210-acre vineyard is focused into 35 unique growing blocks with six different Cabernet clones that add diversity of flavors and complexity to this wine.
TASTE WITH THE WINEMAKER
"On the nose, our Allomi Cabernet offers enticing aromas of currant, blackberry and elegant expressions of vanilla. These aromas are complemented by layered flavors of juicy balanced fruit, most notably black and red cherry and raspberry. Plush, well-integrated tannins provide a round, delicious mouthfeel, and lead to elements of cocoa powder supported by a subtle oak spice, adding to the personality of the wine and reminding us why this is one of our most popular Napa offerings."
– Dave Guffy, Director of Winemaking
VINTAGE NOTES
Vintage 2021 began with a warm spring and little rain. By the time midsummer was approaching it was clear that we were experiencing severe drought conditions, leading to fewer grape clusters on the vine. This resulted in lower yields with small berries that were packed with intense, lush flavor. Early ripening, sunny summer heat, and a lack of water were balanced out by a very welcomed cool fall season. The more temperate fall weather created the perfect conditions for our fruit to continue ripening steadily and allowed us to harvest at the optimal moment. Vintage 2021 will continue to be celebrated for its dense fruit, bold structure, and unforgettable complexity.
Wine Specs
Varietal
Cabernet Sauvignon
Blend
85% Cabernet Sauvignon, 10% Petite Sirah, 2% Merlot, 2% Petit Verdot, 1% Malbec
Scores
92 POINTS - Wine Enthusiast, 2021 Vintage

Prior Vintages
90 POINTS - Wine Enthusiast, 2019 Vintage
90 POINTS - Virginie Boone, 2019 Vintage
92 POINTS - James Suckling, 2018 Vintage
90 POINTS - Wine Enthusiast, 2018 Vintage
90 POINTS - Wine Spectator, 2018 Vintage
Harvest Date
Sept 23 - Oct 19, 2021
Cooperage
30% New American Oak