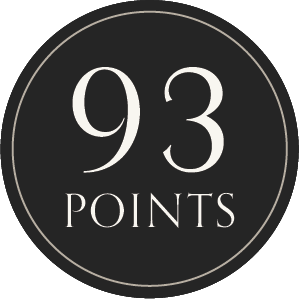 2021 Russian River Valley, Panthera Chardonnay
About
PANTHERA RUSSIAN RIVER VALLEY CHARDONNAY
Boldness doesn't always have to roar. The power of these wines comes from the adept control and balance of fruit, acid, oak and time. Panthera wines are inspired by the subtleties in strength—captured through the bright acidity created by the cool climate in the Sonoma Coast and coaxed into powerful flavors by the winemaker at the blending table.
TASTE WITH THE WINEMAKER
"Panthera Chardonnay showcases the dynamism and energy of the Russian River Valley as this wine displays both a vibrant aspect of fruit and a confident oak profile. This wine presents beautiful layers of crisp, bright Asian pear and golden apple that lead to luscious notes of lemon curd developed from malolactic fermentation. The deft baseline of toasted oak introduces notes of buttered French toast and hints of crème brûlée, which are complemented by a signature backbone of acidity nurtured on the Sonoma Coast."
– Stephanie Pope, Winemaker
VINTAGE NOTES
Vintage 2019 began slightly later than normal in some areas, but nonetheless delivered superb results. Spring was marked by occasional rains, which brought welcome soil saturation, and cooler temperatures, which allowed fruit to mature at a steady pace. Summer helped the grapevines to ripen and catch up from their late start, and conditions continued to be almost ideal throughout August and September. The warm days and cool nights of the Fall season allowed gradual sugar accumulation and longer hang times, promising fruit of the highest quality with structural beauty from balanced tannin, sugar and acid levels. Harvest began slightly later than normal in some areas, but with the grapevines able to mature their fruit due to a warm, dry autumn. Fruit was picked at its peak, promising exceptional flavor in bottle.
TECHNOLOGY AND WINEMAKING
Our Lions Head Cellar houses some of the most progressive winemaking technology allowing our winemakers to craft wines of exceptional quality that showcase the distinctive lands they come from. The winemakers leverage tools like our optical sorter, which ensures only the highest quality berries are delivered to the fermentation tanks; and cutting-edge tanks, which facilitate 24/7 monitoring of pumpovers and micro-adjustments to be made throughout the winemaking process.
Wine Specs
Scores
93 POINTS - Wine Enthusiast, 2021 Vintage
Appellation
Russian River Valley
Harvest Date
September 9-22, 2021
Aging
18 Months in 35% new French oak